ANNUAL IN-SERVICE TRAINING REQUIREMENTS FOR LICENSE RENEWAL
Each licensed Hillsborough County, FL caregiver/foster parent is required to complete twelve (12) in-service training hours per license year.  The purpose of training is to enhance, improve and build each caregiver's knowledge, skills and abilities across time.  A combination of in-class and on-line training is best for learning and retention.
Caregivers are now required to:
Complete between 3 to 5 hours of training quarterly (every 3 months) (on-line training and related quizzes must be completed individually by each caregiver and the completion certificates printed separately – one certificate per person for each training completed)
Complete the Water Safety training class (if applicable) annually
Complete Psychotropic Medications refresher class annually
Complete at least 3 hours of training specific to trauma and its impact on children's behaviors 
GROUP TRAINING OPPORTUNITIES
HCFPA Membership Meetings
A 2-hour certificate of training for featured topics is offered for attendance at the Hillsborough County Family Partnership Alliance (HCFPA) monthly membership meeting.  The group meets on
the First Saturday of each month at 10:00 a.m. at The Family Place located at 9309 N. Florida Ave. in Tampa — near the corner of E. Busch Blvd. & N. Florida Ave.  Upcoming meeting dates are:
November 4, 2017
December 2, 2017
January 6, 2018
February 3, 2018
March 3, 2018
April 7, 2018
Please note: All dates are subject to change without notice.  Childcare is available, but you MUST RSVP on-line to http://www.hcfpa.org
FEC In-service Training Tuesdays
A 2-hour certificate of training for featured topics is offered for attendance at the Family Enrichment Center's Training Tuesday meeting.  Meetings are held on the Fourth Tuesday of each month beginning at 6:00 p.m. at the W.E. Davis Family Support Center at 5407 N. 30th St.  in Tampa– near the corner of E. Hillsborough Ave. & N. 30th St.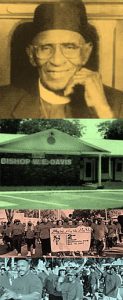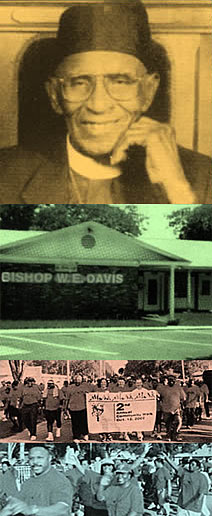 October 24, 2017
November 28, 2017
January 23, 2018
February 27, 2018
March 27, 2018
April 24, 2018
May 22, 2018
Please note: All dates and location are subject to change without notice.  Child care is available but you MUST RSVP to your assigned FDS
Look for details about SPECIAL EVENTS during the holiday season.
ON-LINE TRAINING OPPORTUNITIES
Below are a couple of websites where you can access available foster care-giving training from reading articles to interactive videos to obtain your hours for re-licensure.  Remember, 12 training hours are needed per year, with 1-2 training hours completed each month!
Online Training Resources offer training hours from the comfort of your home with flexible hours…..train around your schedule. No need for baby sitters. 
Website Resources.
You don't have to become a foster parent to support fostering.
Since 1992, we've touched the lives of thousands of children and families, but protecting children and strengthening families is the responsibility of every member of the community. Fostering and adopting a child may not be an option for you. However, there are many ways to help a child or family in need in your community.
If you would like to support children in foster care, here are some examples of how you might be able to support these families:
Free haircuts, dental care, clothing or transportation.
Free services based on your business: construction, home furnishings, family dinners at restaurants, mechanic services.
Scholarships or free lessons for summer camp, sports teams, dance, art or music.
You can help children and their families by:
Providing school supplies (books, pencils, book bags, paper)
Providing jobs for older youth
Mentoring a child
You or your organization can contribute money or donate goods:
For scholarships, summer camps, field trips or music lessons
For holidays, birthdays and graduations
Other items such as car seats, high chairs, toys, luggage or clothes
You can support child placing agencies and the court system by:
Recruiting foster/adoptive parents in your community
Hosting social events for foster/adoptive parents (picnics, parties, bowling)